EDITION ONE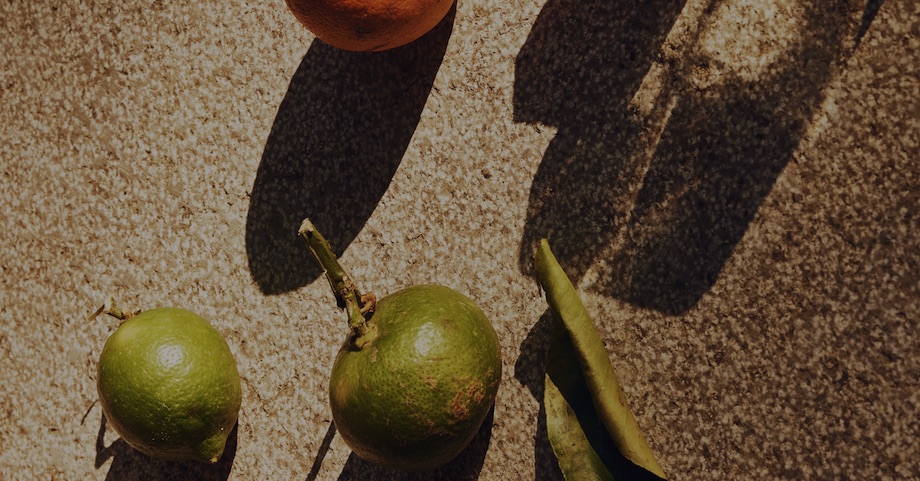 August 23rd 2017
Following a two-year odyssey of development, research and experimentation, we are proud to present EDITION ONE, IIUVO's debut collection of personal fragrances.
As a fragrance house, our drive to create scents has always been incredibly personal. Our home fragrance candles take their notes and their names from the experiences, olfactory and otherwise, of our founders, Tomi Ahmed and Leo Gibbon. Emmie, named after Leo's Irish grandmother, conjures the woodsy freshness of a garden, whilst Woodgrain evokes the opulence of Southern hip-hop, an inspiration for both Leo and Tomi. Each scent is created with a very particular narrative in mind, drawn from a confluence of personal memory and experience, inflected with elements from music, film and art that resonate with us.
Though nostalgia does not necessarily connote pain, there is an element of bittersweetness in contemplating things that exist only in the past
 EDITION ONE has been built in much the same way, beginning with a far-reaching discussion of what we wanted to achieve with each scent and with the collection as a whole. What story did we want to tell and in what voice were we trying to tell it? It was important that each scent could stand alone, in addition to fitting within the harmony of the collection, and that they felt true to our experience thus far.
 What emerged fairly quickly was the concept of nostalgia and a conversation began to develop around iconoclastic figures from the worlds of art and film; creatives whose visions outstripped and disrupted the norms of their time. Figures like Stanley Kubrick, whose films transported audiences into far-flung, future corners of the galaxy and dystopian otherworlds with such meticulous and innovative brilliance that NASA engineers have confirmed that the spaceships in his 2001: A Space Odyssey could actually have made it to the moon. In a strange arc of fate, Leo grew up playing in the shadow of the hedges that hem the sprawling Kubrick estate and his mother sold flowers to Kubrick's wife. Focusing particularly on the darkly atmospheric photographs Kubrick took of Chicago in the forties, viewed alongside a haunting performance of Frederick Ashton's Nocturne ballet, performed by prima ballerina Margot Fonteyn, we developed the delicately seductive Fonteyn. With top notes of grapefruit, rosemary and cardamom and a core of blackcurrant buds, freesia and violet, floating above a base of papyrus, Virginia cedar and vetiver, Fonteyn eludes easy description; a beguiling mix of darkness and light.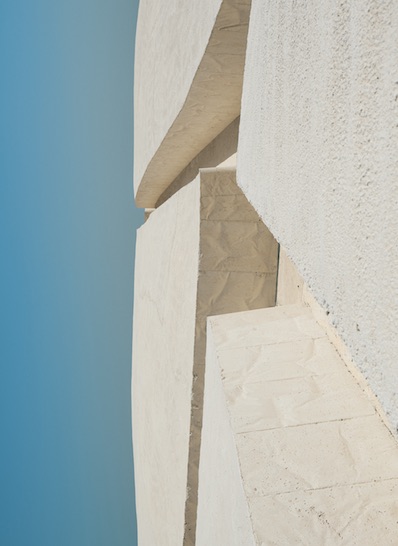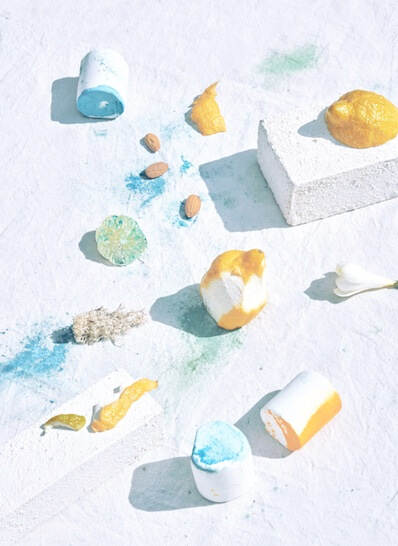 Fragrance, for us, has always been about reconnecting with elapsed feelings, be those memories of a past lover or salivating at the thought of a favourite dish. Tomi knows that when he visits the Champion Hill estate where he grew up, the scent that will greet him is a combination of urine and the cheap detergent provided by Southwark council, whereas his mother's house smells of plantain.
The term nostalgia was first coined by a 17th-century Swiss physician, who attributed the frailty of troops to their homesickness, from the Greek nostos, meaning home, and algos, meaning pain. Though nostalgia does not necessarily connote pain, there is an element of bittersweetness in contemplating things that exist only in the past. Perfumery is an ancient art and a certain amount of nostalgia is natural, perhaps even advisable, when attempting it. For both Leo and Tomi, when casting around for inspiration, it is generally older influences that resonate. The swaggering elegance of the Rat Pack in their heyday, at the dawn of the 60s, is a prime example. In pristine suits and sporting knowing, megawatt smiles, Sinatra and his gang drank and joked their way through raucous performances to packed houses. The wilder their antics, the longer the applause, and even dealings with the mob only added to their appeal. Soigné is a warm, spicy scent inspired by the decadent hedonism of musicians like Sinatra and Miles Davis, who embodied the wildness and sensuality of the era. With top notes of cyclamen and cinnamon overlaying a centre of patchouli and cashmere wood, the soft base is made up of sandalwood and white musk. Soigné is a heady experience, akin to an embrace in the arms of someone dangerous.
"I don't like to fight…but if I have to, I will."
Of the five senses, scent is the most enduring; lingering for hours in a way that the ephemeral pleasures of touch and taste cannot. Its alchemical ability to transform on the skin makes it also, in some ways, the most personal, and the most appropriate medium with which to portray an artistic sensibility. When Picasso first met Françoise Gilot in a Parisian restaurant, she was just twenty-one years old, fresh from Cambridge university and in the full bloom of youth. The older artist was struck by her beauty and precocious wisdom and soon after the pair eloped to the South of France, beginning a romance that would inspire some of Picasso's most impressive work. Both Picasso and Matisse, who was also a fervent admirer of Gilot, painted her in sea greens and oceanic blues, with Picasso calling her his, "Mediterranean inspiration". When, after ten years, Gilot walked out, Picasso made his consternation felt by ordering every art dealer he knew not to work with her. Despite this, Gilot has gone on to achieve success both as an artist and as an academic, raising the two children she had had with Picasso and continuing to paint and publish work of astonishing clarity and power. In an interview with The Guardian last year, she said: "I don't like to fight," followed by a challenging look, spiked with merriment. "But if I have to, I will."" With fresh top notes of bergamot and grapefruit, a bitter almond and neroli centre, atop a base of musk, moss and white marshmallow, Gilot is a fresh yet complex scent; a breath of wind from across the Mediterranean.
Each scent in this collection tells a different story and, as a trio—EDITION ONE—they reflect where we are now; where we've come from and what has inspired and galvanised us along the way. In another two years we hope to be releasing a second edition, which will reflect what happens next. Until then, thank you for being part of the journey.
IIUVO